About the Artist
Zíta Rá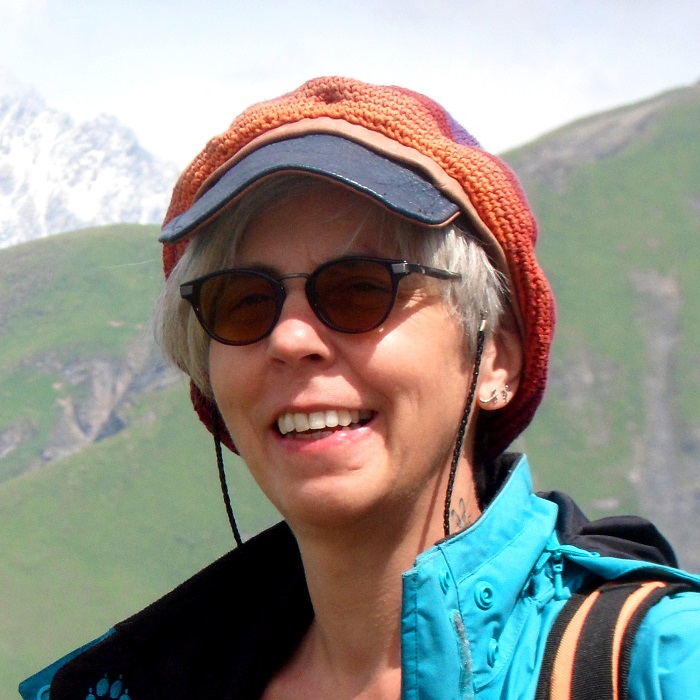 Hello and welcome to my carving school! As an artist and teacher, I opened this space with the hope to be able to spread the joy and excitement of woodcarving with as many people as possible. The intricacy of wood always fascinated me though it took a long time to commit myself to this medium. I enjoy experimenting with various styles and techniques and constantly search for a visual language to express spiritual experiences. My current projects includes experimenting with organic figural pieces
(please visit my website)
and creating portals as transitional spaces with the intention of raising awareness to the importance of conscious threshold experiences
(please visit my website)
.
I am also excited about creating art & craft together with others, and when I have an opportunity I facilitate charitable and community art projects. Please visit
Participatory Craft Projects
for more information. You can also see my current PhD research on participatory art & crafts at
Artist's PhD Website
I was born in Hungary, 1967. I studied pedagogy and became a Waldorf teacher. Two decades ago, my family moved to Britain and I began to work for various Rudolf Steiner establishments teaching children and working with people with special needs. In 2007, I received professional sculptor diploma after completing the nearly five years training at Geisler-Moroder Woodcarving and Sculpture School in Austria. In 2011, I completed MA degree in Fine Art at the University of Brighton. Due to a long-term interest, I studied Gifted and Talented Education the year after. Until recently, I taught sculpture to adolescents with emotional behaviour difficulties at a special needs school in Sussex. At present, I am working towards earning my doctorate, working on commissions, and I also offer private/group courses in wood sculpture here, in
Ryedale
.
►For more information regarding my own work please visit my artist
website
.
►For more information regarding my PhD research on participatory art & craft please visit my
Artist's PhD Website
►For further information regarding courses on offer please browse this website.
►I welcome commissions, course and exhibition related enquiries, so please, don't hesitate to
contact me